"…Health Mentors build meaningful relationships with children & staff, quickly establishing themselves as positive role models."
Dr Jim McKenna, Professor, Leeds Beckett University
Passionate, resilient & authentic change makers seeking purpose led employment helping the next generation
The Health Mentor role is an excellent addition to anyone's CV that results in transferable workplace skills, accredited qualifications and a springboard to a high performing career.
"...Becoming a Health Mentor significantly improved both my professional and personal skills. The training programme gave me the tools needed to develop children's physical, emotional and cognitive wellbeing"
Dean Whelan
Former Health Mentor, West Midlands
Does a career in well-being, supporting and developing children or improving education appeal to you?
It can be a challenge to get into these professional pathways, however, as an Evolve Health mentor you will develop personal skills, chalk up relevant qualifications and develop a CV full of real experience.
Many of Evolve's alumni are enjoying careers as teachers, healthcare professionals and well-being practitioners.
Throughout your time with Evolve you will have first hand experience of the difference you can make to a child's life.
It is not all plain sailing, however, and these telling wins have to be earned. It requires patience, personal resilience and a willingness to continually learn more about what works in what situation.
Your personal development journey will be both academic and practical and you will also hone some of your personal attributes, confidence and self-esteem.
Do you want to make a difference in your local community?
Have you got what it takes to transform the life trajectory of a child's life?
Are you ready for a purpose led challenge that will set you up for the rest of your working life?
We recruit passionate, resilient and authentic people to become Health Mentors.
As a Health mentor you will be trained to deliver Evolve's proven and award winning holistic programmes. You will work with a number of children, individually and in small groups. As a Health Mentor, you will be working alongside teachers in schools to enable children to reach their potential by improving their physical, emotional and cognitive health and wellbeing.
Join Evolve's multi-award winning team to enhance your CV, achieve accredited qualifications and develop essential workplace skills, all whilst supporting the next generation and our most valuable children.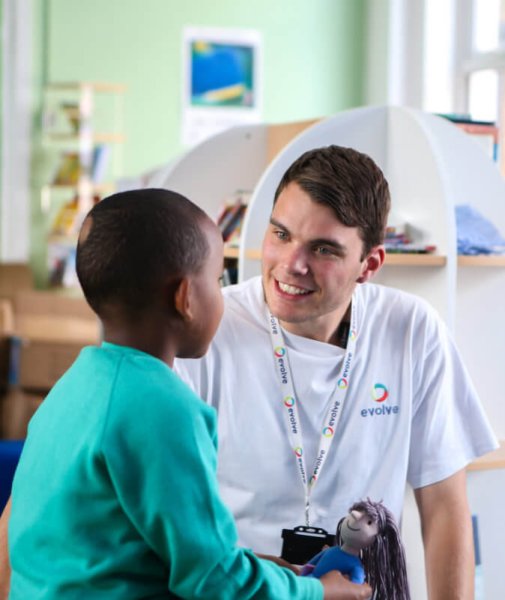 Five key reasons why you should consider adding Health Mentoring to your CV
Our Health Mentors are at the heart of what we do. Supporting our workforce and treating them like royalty ensures the best outcomes for the important children we work with.
When you join Team Evolve you will be enrolled on the Health Mentor Development Programme and an internationally recognised Level 4 qualification in Health Mentoring with Newman University. You also have the opportunity to achieve a MSc/MA whilst working full time.
Your salary and annual leave increases with your length of service
You have access to a Performance and Wellbeing Programme, which is used by elite sports and the US Military, as well as a Confidential Support Programme that includes retail discounts, resources and 24/7 support.
It is a unique springboard to securing any future role or sector with established pipelines into careers within education, health and the police.
Would you rather earn whilst you learn on the job or rack up another student loan?

Join Evolve's award winning team, build a strong CV, gain valuable workplace skills, open doors to future roles and, more importantly, put smiles on hundreds of children's faces.